On safari!!!
Up early. Shaun collected us, and off we headed on our first safari day!! We were all very excited!
As we were leaving our lodge we even saw hippos and baboons alongside the Sabie River bordering the golf course! What a great start to the day! En route to the Phabeni Gate (where we were to enter Kruger National Park) we passed local school children making their way to school. We were so impressed with how impeccably dressed they all were … neat as a pin!
After a short drive we arrived at the Phabeni Gate.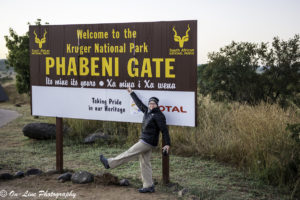 Local entrepreneur, Patrick, had set up his mobile coffee station (complete with biscuits!) there at the gate, and Di obliged by buying a coffee. He too had made a good start to the day!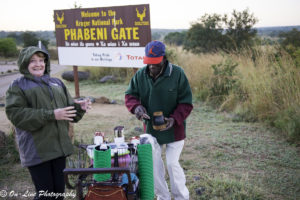 And so we made our way through the gate and into Kruger National Park … YAY!! Within 20 minutes we had our first sighting, a zebra!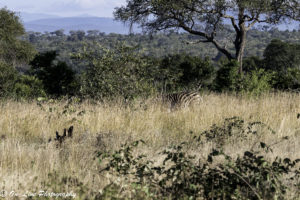 Next was a baboon on the edge of the road, then Cape buffalo at a watering hole. Then … thrilling … a group of elephants on the side of the road!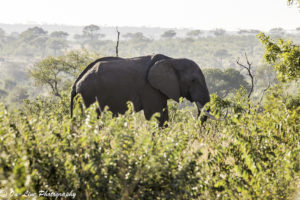 Next was a white rhino … and so close to the edge of the road! He happily munched on the grass there, giving us a good 5 minutes to gape in awe of him!! Then, more zebras, giraffe, impala, ostriches (very rare) and vultures.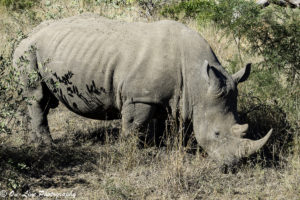 Then the pièce de résistance … an elephant family wanting to cross the road in front of us. So we stopped the vehicle, cut the engine and just sat there quietly. As the elephants moved about we could see they were shielding a special family member, a baby! Shaun estimated no more than a week old! As they were readying to cross, a vehicle coming from the opposite direction just kept driving through without stopping. So they retreated. And it left just us on the road. They prepared once again to cross … and we sat there in silence.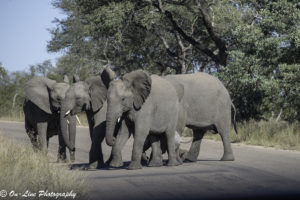 So they gathered around the baby, being careful to shield it, and crossed the road in front of us. Then they turned to look at us and made a gap in the group so we could get a good look at the baby! It was priceless … very special! It was as if they had rewarded us for our patience and sensitivity. A truly beautiful moment for us all!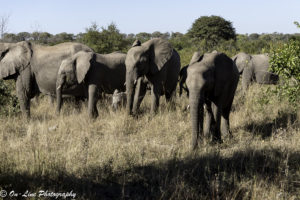 After all this excitement it was the end of our morning safari. So we headed for brunch to the Cattle Baron restaurant at our next lodging, the Skukuza Rest Camp. NB: Skukuza means "man who changes everything" and is a reference to James Stevenson-Hamilton, the first warden of the Sabie Nature Reserve, who was perceived to sweep the land clean of poachers and other criminals operating in the area.We even toasted our first animal sightings with a bottle of champers! We deposited our belongings in our rooms, located in the Waterkant section of the lodgings. They overlooked the Sabie River and a bridge, providing us with a lovely outlook! Then we had a look through the shops adjoining the Cattle Baron.
Next … time for our afternoon safari. Sightings included giraffes, zebras, impala, warthogs, ground hornbills, lilac breasted rollers, wildebeest and elephants.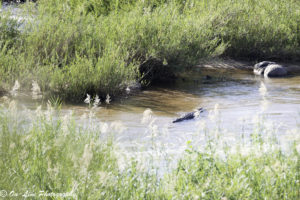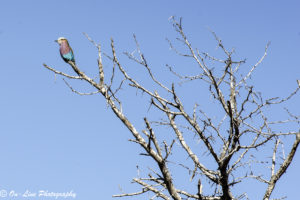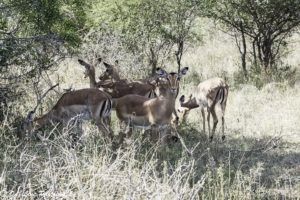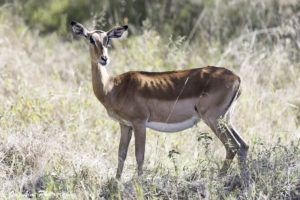 Following our afternoon safari it was time to enjoy sundowners at the Lake Panic hippo hide. So we set off with wine, beer and nibbles, and settled in at the hippo hide where we sat surreptitiously and observed the goings-on at the lake. A very peaceful environment where we spied hippos, a crocodile and numerous birds.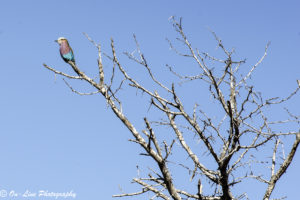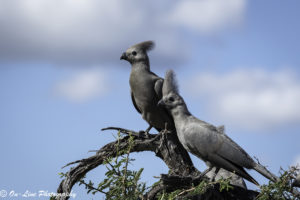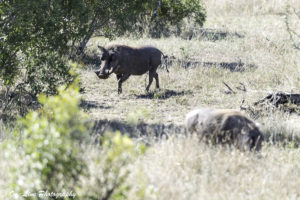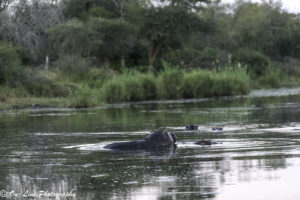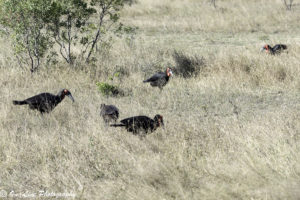 Then back to the Cattle Baron restaurant at our Skukuza Rest Camp lodging for dinner before turning in for the night.